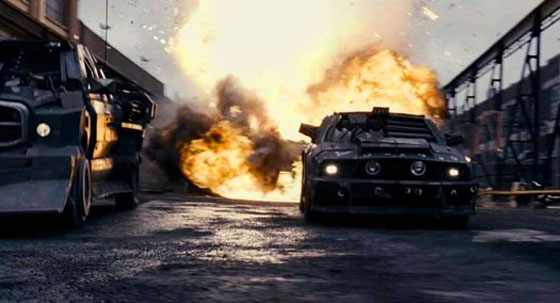 There were times when I suspected it and there were times when I believed. But there was never a time I was completely sure about it. Until now. Now I know it for sure that either the movie producers, the movie writing stuff, the market gurus from Hollywood or some other people else behind the scenes believe that I am an idiot.
Please be warned that the content you have seen was a movie. All the stunts you have seen have been executed by professionals in a controlled environment. We urge you to not recreate the stunts seen in this movie or do something similar stupid.

(Warning message in Death Race credits (as I remember it))
Well, thank you for warning me that this was a movie! I completely forgot that fact. You know, I was already lightning up my super-mega blowpipe to start rebuilding my car with extra thick metal plates and two gatling guns. If you wouldn't have warned me that this is crazy I really would have driven to the next industrial complex to start some illegal and deadly races. Can it get any stupider than this?