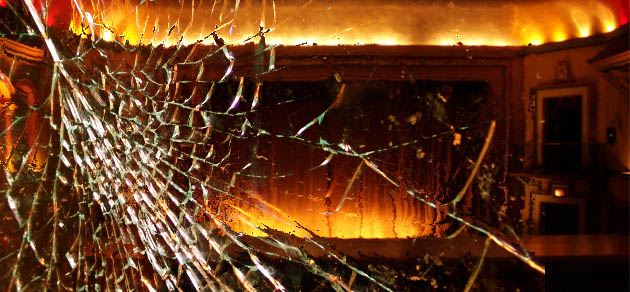 Sometimes it is amazing what you can experience in a movie theater.
Many times I remember more that happened besides the movie than the movie itself. In fact this happens most of the time (which is no good sign for the industry). The whole experience of an evening you spend with your friends in a building constructed solely for that purpose is something you never can truly recreate in your home.
And besides the whole atmosphere there are sometimes moments which are simply crazily funny. It's like watching THE TOWERING INFERNO in a skyscraper at night – alone.
Such a moment finally happened again after ten months of "boredom". Yesterday I was in my movie theater of choice and watching some trailers when suddenly and without warning the image went black.
For a moment the whole audience thought it was a joke of the trailer producers because the sound was still audible. Then, over the time of ten seconds, we all realized that some "Uups " happened right before our eyes. Of course the employees noticed our uproar after some time and fixed everything in just ten minutes.
You know, I love such moments because you not only get blasted out from routine, but you also have a chance to talk with your friends, watch the people around you with their respective behavior and be sure to have experienced something extremely funny.
Those moments remind me again that the movie industry shouldn't focus on telling us why we – the audience – are bad for downloading movies. Instead they should tell us why cinema is wonderful. Cinema is an experience; it is more than the movie albeit being the core of everything. Going to the movie theater is a social event filled with great and wonderful moments you share with your friends.
And the movie is the cherry on the cake.
Trackbacks