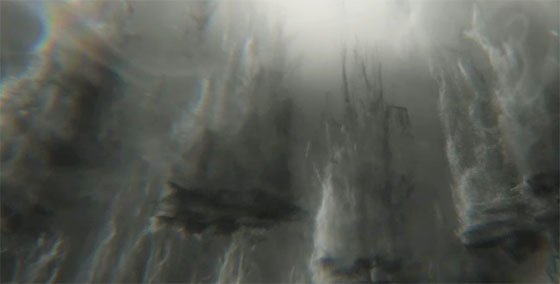 I just found this stunning advertising done by a German agency for a big car company. Whoever thought that ads have to be all about noise and visual clutter need to see this. It is simple, basic and beautiful at the same time. You could say it is a gem in the mud called advertising.
In a way it is a shame for the other ad companies out there because regardless of the massive amounts of mud, many advertisers simply cannot or don't want to change anything about it and do something stunning. How many times did you actually watch an ad that was so overloaded with cheap graphics and bad animation that you wanted to throw out your expensive TV set? Okay, this reaction might be a little over the top, but very often I simply had to switch channels just to escape the Wrath of Cheap.
You know, you always can do better and this spot from a small agency shows that you don't need much stuff to communicate a message. Less really is better and I sincerely hope that other companies try to go the same way by ditching the cheap stuff.
I cannot wait to see this one in a movie theater.
Watch the Clip "Audi: Filter" (and don't miss the making of)
Trackbacks