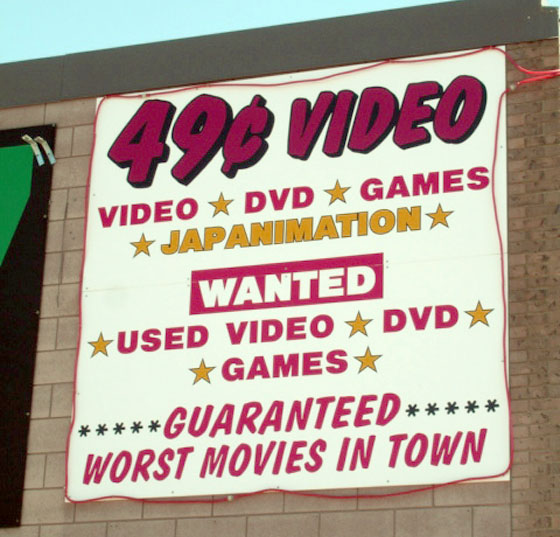 Do you want to know how to know if a movie is mediocre at best and an unimaginable pile of shit at worst? And do you want to spot it fast?
Of course there are many ways to spot one of those "bad movies" out there. You can read reviews in magazines or blogs (like mine). Or you can even read some books about the art of film-making so you spot bad movies faster than the normal movie goer.
While those approaches are all valid and good there's one easy way that's amazingly fast. It only takes one minute – if at all. And you don't have to read any text beforehand.
So, what is this cool method of bad movie spotting you might ask? If you think about it it's rather simple. And anyone can do it. In fact the trick to spot a bad movie is almost too simple.
There's basically only one major element in a movie you have to look out for and this one is:
Voice Over Narration.
If you think about it, it's pure logic.
Voice Over Narration the cheapest way of telling a story and advancing a plot. In a way it's the screenwriter's capitulation of his own work. He didn't have a better idea.
Just imagine being a screenwriter: you have a movie in your mind but you need to introduce the viewers to the characters and the situation. You can do it the creative way. But this takes time and creative thinking. Or you can simply let the main character do the work and let him talk.
The only problem is: the fast route in movie making is the route of mediocrity.
So if you encounter voice over narration the next time you know that the screenwriter most likely had no imagination or any creative spark to convey some minor information to the audience other than by simply letting the main character read it over some pretty but useless moving pictures.  Sometimes the main character tells you his name and occupation, other times the character even tells you his inner desires.
The rest is pure and simple logic: if the screenwriter didn't have any ideas to come up with interesting ways to introduce us to characters, settings or situations, the rest of the story/plot most likely is in no way interesting or new.
What makes this situation even worse is the fact that the production company most likely knew this all along. In other words: they knew the story was weak, starting from page one. Because they all know about the curse voice over narration. But they nevertheless went on to produce the movie since the raw material seemed like a good way to milk money off us.
So, if you encounter Voice Over Narration the next time you watch a movie, leave the theater and demand a refund or stop your DVD player because the following most likely will be an epic waste of your precious time.
(I sue use this chance to give my thanks to all the shitfests I had to endure during the last weeks, months and years to finally and fully grasp this simple fact.)