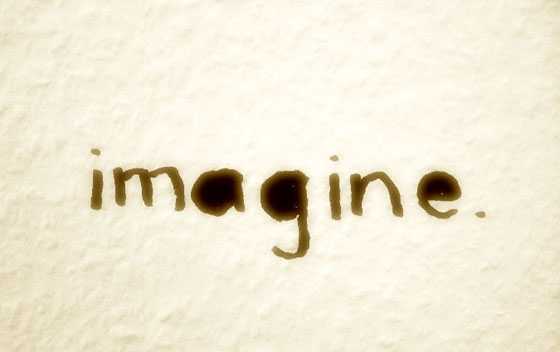 It's so goddamn fucking awesome when I encounter a scene in a movie or series that is magic. It doesn't happen too often to me but when it does I know again why I love (good) movies so much.
Until yesterday my last and best magic movie moment was the end of Pieces of April by which I almost jumped out of my seat when the scene ended up as I hoped it would. But that is no more.
Now I got a new best magic moment. And this is truly one of the most fucking bestest scenes I ever watched. Not only has the scene perfect timing accompanied by a fantastic soundtrack but it also breaks the fourth wall in an unbelievably good way and indirectly even tells us why sequels are a bad idea. Seriously, can it get any better?
Before I continue here is some background information: the scene I am talking about is part of an anime series called Baccano! that aired some years ago. The plot takes place in time of prohibition in which an insanely huge cast of gangsters, maniacs, idiots, fanatics and immortals clash on one single train. To make things more complicated the plot is split in three timelines that are wildly cut together. I will probalby talk about this series in another post. Until then: head over to AintItCoolNews and read their review.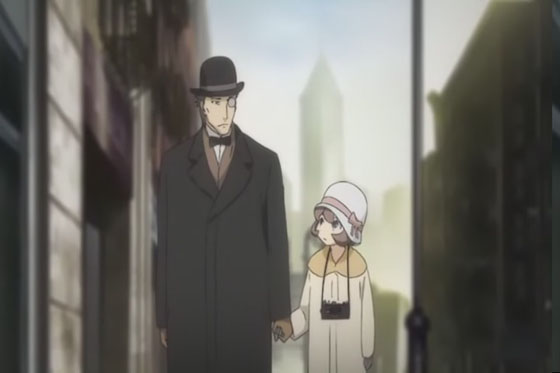 Now the scene itself takes place at the very end of the series when the dust has settled and almost every question has been answered. In this scene we see two characters that we met at the very beginning of the series and they do what they did in the very beginning – they talk about…stories:
CAROL
Vice-Chief!

VICE-CHIEF
What is it, Carol?

CAROL
So where exactly does this story begin and where does it end?

VICE-CHIEF
That's a foolish question, Carol. Could you still be looking for the lead character in this story?

CAROL
Yes!

VICE-CHIEF
Carol, release yourself from this illusion. Cast aside the illusion that there is a beginning and end to the story. The story has no beginning, and it has no end. All there is, is a performance of people connecting, living, influencing each other, and departing. The story cannot have an ending, Carol.

CAROL
Vice-Chief, it's too difficult for me!

VICE-CHIEF
I got it, then.  There are things which can only be explained like that.

CAROL
Then why can't the story have an end?

VICE-CHIEF
What do you think, Carol?

CAROL
Hmmmm. Because if there's a chance of continuation, it'll pull more people in.

VICE-CHIEF
Three points!

CAROL
Isn't that score too low?

VICE-CHIEF
There are countless answers to this question. However, I'll tell you one that you'll understand.

CAROL
Okay…

VICE-CHIEF
Because it's fun.

CAROL
Because it's fun?

VICE-CHIEF
Exactly, because it's fun.

CAROL
Wouldn't there be people who'd be disappointed that there's no end to the story?

VICE-CHIEF
That's another part of the fun, Carol.

Both encounter a mouse that played some part in the series.

VICE-CHIEF
Doesn't that mouse look familiar?
Just how was that mouse living and where? And exactly what kinds of things will it experience? Just think of it, Carol.
Imagine!

CAROL
Aaaahhh. I'm starting to enjoy it now, Vice-Chief!

VICE-CHIEF
That's how it should be, Carol.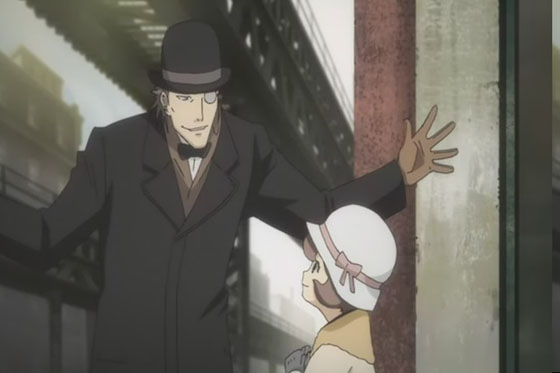 You seriously need to watch this series because after all the mayhem, action and fun this dialogue at the end simply kicks your ass and will make you almost cry manly tears of joy.
This to me is really the best fucking dialogue moment ever that not only breaks the fourth wall (hence "broken dialogue") but also gives a valuable lesson in storytelling. It's as if the screenwriters solely wrote this very scene for all those sequel-holics in Hollywood.
Of course, movie-making is money-making. But there should always be a limit of how much someone can milk something by spitting out sequels above sequels. Take The Matrix as an example or the Star Wars Prequels which didn't continue or predate the original stories for very creative reasons.
When we look at sequels from a more philosophical perspective, they are indeed the worst thing that can happen. They destroy our imagination. They destroy the possibilities by reducing them to one. The fun is gone, the money-making prevails.
This kind of thinking is naïve, no question about it. Any producer would probably kick me out of his office if I'd told him such things. But the many hundreds of movies I've seen taught me one thing, namely that sequels are almost never a good idea for two reasons:
Either the chances of a continuation of the story/plot make sure that the original plot is as open ended as possible or
The success of the first movie makes sure that they produce a sequel were none is needed
The dialogue of Carol and the Vice-Chief at first seem to support this notion of many sequels, since they talk about the fact that a story cannot end. Yet the fact it's being placed at the very end of the series and the fact that no sequel (second season) is planned contradicts this.
So I came to the conclusion that they in fact want to say this: Of course, there cannot be an end to the story (or should be an end). A story, or THE story is a long and endless as the universe and living beings. But there should be an end to the plot. In other words: you should know the moment when you let the script wrap everything up and let the audience do the rest.
Let them imagine! Because if their imaginations run wild it means that your plot was fantastic and left enough room fur us to go on.