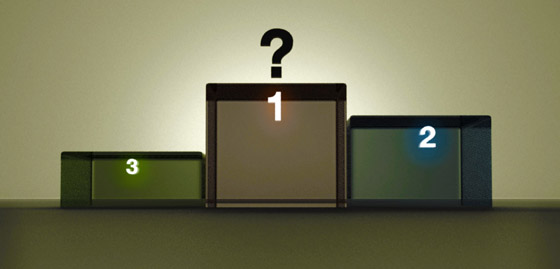 60. Hot Shots 2
Movie Score:

12.4
To me Hot Shots 2 is one of the better sequels out there so it kinda hurts to see it that down in the list. I hoped it would at least reach the Top 50. But hey, a low rank doesn't prevent us from watching this funny movie again in the evening with some good friends. The Saddam parody here is so damn funny I still smile every time I think of him. The moment with the little vacuum, the fire fight and his chaotic entrance to the fight, the body counter at the end and…and…Man I could go on forever, so: next movie in the list.
59. Wayne's World 2
Movie Score:

12.5
There are way too many sequels I never watched. Making this list proved me that at least. According to my calculations (which I never believe by the way) Wayne's World seems like a mediocre contender in the holy halls of sequel, ranking at 59th place. And the crazy thing is: the numbers I used to calculate the score tell me the same. As does my personal taste, because I never really came to love Wayne's World. In review I think this is due to my younger age at that time.
58. Princess Diaries 2
Movie Score:

12.6
This soon to be trilogy never clicked with me and regarding the numbers I obtained I am not the only one thinking this. If for nothing else, this movie is a wonderful what-if scenario for teenage girls dreaming about being a beautiful princess with wealth and power. Heck, I think anyone dreams about this, so in that regard the movie nails it. Yet everything else simply is not my kind of thing, especially the romantic comedy aspect. Well, Princess Diaries 2 never wanted to be more than that so it's okay for ranking slightly below average.
57. Halloween 2
Movie Score:

12.7
I didn't know that Halloween 2 sparked some controversy in the US. Well, regarding Germany, the last thing I know was that the uncut version never made it beyond the index (yep, this stuff really exists in Germany – so much for adulthood), so when I was younger there was no chance in hell to get Halloween 2 – at least the uncut version. To see Halloween 2 in this postion is no wonder to me as you can consider it very well one of the best horror sequels out there.
56. Spy Kids 2: The Island of Lost Dreams

Movie Score:

12.9
If some people dream of being a prince or princess, other people (and especially teenage boys) for sure dream of being a superagent saving the world from the usual standard cliché bad guys seeking world domination while holding a hot woman in one arm to really save the day. As with Princess Diaries 2 I think Spy Kids 2 never wanted to be more than a fun movie playing with this dream. The badass gadgets alone would make my day. Well, but gadgets alone make no movie.
55. Shanghai Knights
Movie Score:

13.2
I so love Jackie Chan and almost everything he does. He is amazing and to me one of the last true action stars in the world. I wish I'd be that agile and fit when I reach his age. As with almost all of his movies, the story is okay and fun, leaving enough room for the amazing fights he pulls off to entertain us. Shanghai Knights is no exception and I really enjoyed watching the movie. My personal highlight is the short "cameo" of Jack the Ripper and the way Jackie deals with him. Oh yeah, and the singing in the rain impression.
54. Chronicles of Riddick
Movie Score:

13.5
I think that Rank 54 for Chronicles of Riddick is really not that bad regarding its shitty box office. The story from what I remember was crazy at its finest (in a good and a bad way). Well, the set and costume design for everything Necromonger at least was something I could look at for hours with its big sized statues and over-the-top style. In comparison to all the other sequels out there this might be one of the most consequential as Chronicles of Riddick is completely different in any way from its predecessor.
53. Evan Almighty
Movie Score:

14.2
The first movie was okay I think. I will avoid the sequel like the plague. The descriptions alone made me shiver in fear. Dudes, why do you all watch shitty sequels? It seems everyone of you really wanted to screw up the Top 101 list here. And even better: Because – really – there are so many far better sequels out there that fared far less and hence rank far below this entry. You know, sometimes critics indeed are correct. And I start to cry like a baby. It's no wonder Jim Carrey didn't want to participate that movie.
52. 2 Fast 2 Furious
Movie Score:

15.4
Story? Was there ever any kind of story? Cool cars, hot chicks, crazy stunts. There never was more to that franchise than those three ingredients. And normally I'd be totally cool with that but 2F2F simply didn't hit with me. I never really cared for the characters or anything else. Even the stunts. So personally I'd put 2F2F even more to the bottom, but I cannot change the numbers so here it is on rank 52.
51. Another 48 hrs.
Movie Score:

11.7
Well, the sequel to the well-known classic starring Eddie Murphy and Nick Nolte. If someone told me Eddie Murphy co-wrote the script for the sequel I'd probably laughed myself to death. the sad thing is that according to the user ratings the result is not that good. And I gotta agree. On the other hand: it's a sequel so it's was kinda logic Another 48 hrs. wouldn't be that great of a experience.