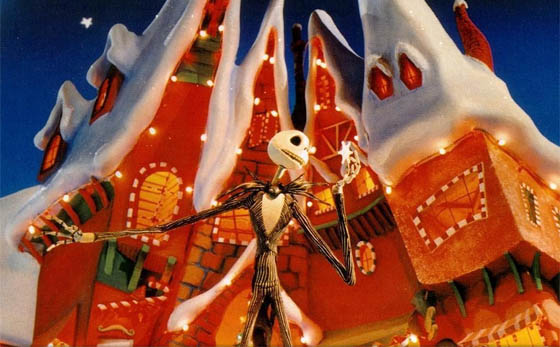 Christmas is slowly but surely knocking on the door – which means you gain a lot of weight on some places (fat) while you loose an astonishing amount of weight elsewhere (money).
If you cannot wait until the presents arrive or you are being tortured with yet another version of "My heart will go on" on the Christmas market (seriously, are they nuts?), I will therefore present you with something to ease your pain.
Since this is a blog, my presents to you are of course digital: four links to great stuff you can watch, read and listen to.
Link 1: The 20th Birthday Portfolio
If you ever wanted to see your much beloved movie actors incorporating again their most famous roles, here's your chance. The empire magazine managed to drag some very well known actors before their cameras and some of the results really look cool.  My favorites are Simon Pegg/Nick Frost and Sean Bean/Viggo Mortensen. Especially the Bean/Mortsensen picture is great, because I felt they still are some of the best friends. Well done.
Link 2: The Morgan Freeman Chain of Command
I already knew that Morgan Freeman is one of the coolest actors out there. But the graphic on this German website proves not only this but even more: this guy essentially could found his own state – no, his own universe. Now, that is what I would call awesome/coolestest/whatever. The only problem in that universe could be the fact that he never played women in a movie. But who would want this.
Link 3: Star Wars: The Phantom Menace Review
This 70 minute YouTube-Video (that makes its rounds on the net) about the train wreck called Phantom Menace is a must see for any movie geek out there. It proves – if nothing else – that letting George Lucas take full creative control of the prequels was one of the most epic mistakes ever.  They just should have fired him.
Link 4: National Lampoon's  Christmas Vacation – Intro
And since Christmas is knocking on the door it's time to get you in the mood for Christmas with the opening of one of the best Christmas comedies ever.
Merry Christmas to all of you and a happy new year!
By the way: I will make some big changes and a bigger announcement to and regarding  this movie blog so stay tuned.