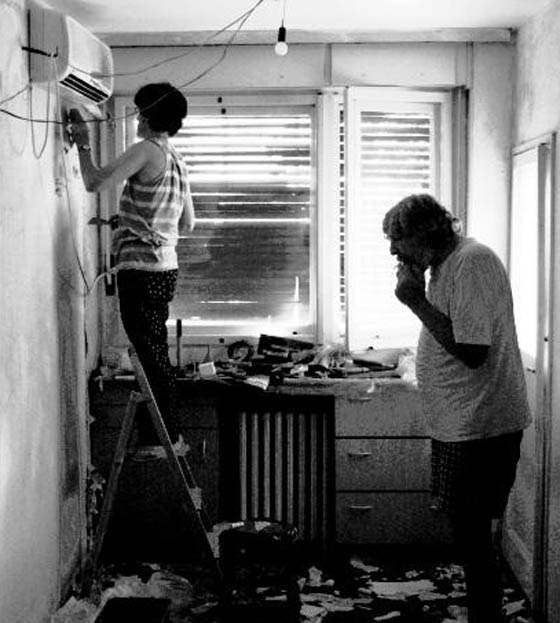 Others write about improvements. I simply improve!
Others may try to sneak changes slowly into their blog. I simply do them openly and immediately.
Sounds crazy after just another year of small and big changes? Well, this is madmind!
I know, I know, this sounds utterly ridiculous, like taken from a cheap action movie. But I am serious and here's the meat behind the words or in other words…
Here's what you can expect from this blog in the year 2010 (with some background information regarding the reasons)…
First and most important of all, I will start to write much more movie reviews than ever before. You could say, that madmind finally will become what it already claims to be: a movie blog.
In the past year or so I tried to find a niche in the vast sea of movie blogs while having a nasty time problem, meaning that since I live in Germany I am two months to half a year late until I can get my hands on a movie. This is simply because of the late release date compared to the US. What could I possible compete with the amazing sites out there with that drawback…Well, because of this I decided to go more for an industry approach – what's hot in the industry, what's shit and what movie/genre got some interesting statistics.
Although this was kinda fun I realized some weeks ago that this cannot be madmind. For one, posts for which I need many, many hours to prepare are simply too much too handle. For the other: those statistical posts are interesting, but also fucking boring!! Basically they give you some insight you can also gain on BoxOfficeMojo. The industry specific posts are not that great either, because they deal not with the movies themselves.
So, how did I circumvent the time problem? I didn't. But I think I found two simple solutions that might be fun for everyone and interesting to you, my dear readers:
I will focus my reviews to those movies I really like, hate or care about.
I will widen the focus of my reviews: besides Hollywood movies I will start to do reviews of anime movies.
"Anime movies? Are you nuts?!?!" you might think. So, let me explain.
Although I will and want to increase the amount of Hollywood movie reviews there is the problem that I simply don't give a shit for most of them. So often it's the same shit with toned down writing, boring sequels with boring characters accompanied by boring stories from people that love to boast about the technical achievements (i.e. 3D). How possible could I then give you something funny or nice to read on a weekly or even daily basis?
Funnily enough, what I so miss from Hollywood I got from anime movies and anime series in the last weeks and months. As crazy as this might sound but I found some anime more entertaining, more interesting and more fruitful to write about than this stupid Hollywood shit. The only reason I didn't write about anime was the focus of this blog and its claim "movie blogging with smyle" which basically meant "Hollywood movie blogging with smyle".
To circumvent this problem there will be a change next week. Starting next week this blogs claim won't be "movie blogging with smyle" anymore but "movie and anime blogging with smyle". This change is not final at first, therefore I didn't add the anime part directly into the claim but added this addition as an image.
This image thing directly leads to the last announcement: starting next week the design of this blog will change. Although I like the current theme the main problem is its somehow cold and technical feel. Because of this I did some redesign of the current style and since I am a sucker for minimalism I came up with something even more minimalistic.
Basically what you will get is the same visual structure with even less visual clutter and a more warm feeling to it since the main background is not white anymore but light grey.
So, as you can see I did a lot of thinking and coding during the last few weeks (sorry for my lack of posts during that time).
To sum everything up: madmind will be soon redesigned with a new focus on movie reviews and anime reviews while not completely ditching industry posts or statistics.
Let's have some fun…