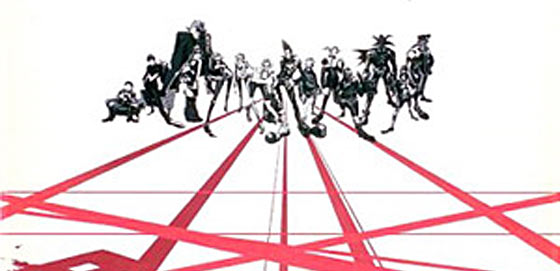 Several years ago I stumbled upon a trailer on YouTube. After I watched the whole five minutes of it (it's not a trailer in the normal sense of the word) I knew one thing: I definitely need to see that movie as soon it gets released!!! The name of that movie is Redline, a science fiction anime movie about a crazy race without rules. And it took almost two to three years that my wish will finally be fulfilled! And you will be sitting in the first row of that happening…
But before I continue here's the trailer/clip in question:
This movie was in production for five years and it presumably cost a fortune for the anime production juggernaut Madhouse. Judging by that clip alone I knew this was crazy as hell – and therefore perfect for my tastes. Redline is directed by Takeshi Koike. You probably never heard of him but I'm quite sure you've already seen his work as he's the guy who directed the Animatrix clip World Record. I think when you know this detail the similarities in terms of the visual style are obvious. He's also responsible for some other stuff, mainly a short series/OAV (original animation video) called Trava.
So how is that connected to me and this blog? After waiting for so many years (and watching that trailer dozens of times) I am finally able to see Redline at the Fantasy Filmfest that takes place in my city right now. And I believe that I am one of the few guys on this planet who has the chance to see it that far ahead of almost everybody else. Heck, Redline's even that fresh that there isn't a lemma about it on Wikipedia (as of this writing). Of course, I plan to write an exhaustive review about it, so this will probably be the first and last time that madmind will be that far ahead of so many. This blog won't be outside the mainstram, hell yeah, it will define the mainstream (next step: world domination).
Although I couldn't get my hands on a copy of Trava I at least obtained another movie he took a part in: Dead Leaves. It's a crazy science fiction action movie in which Takeshi Koike was the key animator but not the director. But since this is the closest thing I could get related to that man I plan to watch and review it before I'll see Redline.
So stay tuned. the next days will be exciting. And I can't wait to finally see Redline. I really hope it lives up to my personal hype.