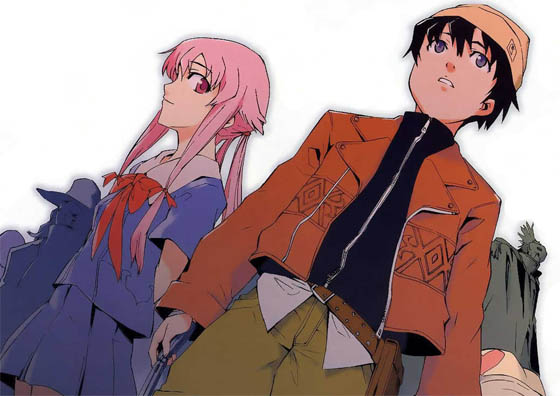 Note: this review covers the manga up to chapter 45
Admitted, the title of the manga sounds interesting if not a little bit strange. Future Diary. Future Diary? Is this the story about a girl in love with a vampire, reading her own entries in order to seduce him in glittering colors? Or would this be a bad sci-fi story of a guy writing about his path to becoming Darth Vader?
Although I wasn't sure if the author would or could deliver on the potential I started to read it anyways. After reading the first volumes of Mirai Nikki one thing is absolutely clear to me: not only did the author of this manga deliver on the promise, he wrote and drew one of the best sci-fi action I've ever seen in any medium.